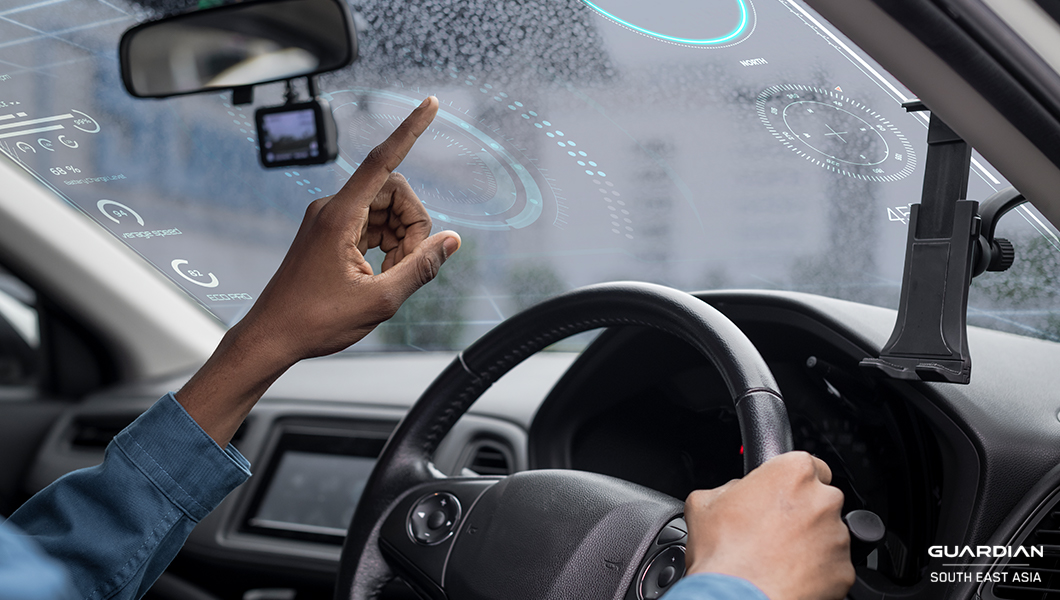 For many businesses, especially those involved in the transportation of goods, being able to keep drivers and employees safe on the road is crucial. In some cases, companies may be directly liable for the actions of fleet drivers. This is known as vicarious liability. Accidents involving fleet vehicles are among the most expensive injury claims for businesses. Losses are almost twice as expensive as injuries at the workplace, with the average loss costing approximately $70,000.
Furthermore, fleet crashes can also negatively impact productivity, revenue and involve compensation of injuries. In fact, commercial fleet accidents average around 20% each year, with some industries, such as pharmaceuticals, even higher. This places greater responsibility and urgency for businesses to avoid such incidents. As such, this article will cover the different ways in which businesses can better protect their assets and employees through fleet management systems.
Fleet Management Systems
Fleet management systems can include a range of functions such as vehicle management, fuel consumption management, driver management, asset tracking and much more. These systems allow businesses to minimise risks associated with vehicle investment and road accidents, which improves efficiency, productivity and reduces their overall transportation and employee costs. With careful planning, training and making modifications to improve the safety of vehicles on the road, accidents can be reduced.
Vehicle tracking, either GPS or cellular triangular platform based, is one of the most fundamental features of a fleet management system. A reliable tracker allows you to collect data on hard acceleration, braking, idle time and safe routes. By monitoring and understanding driver behaviour, fleet policies can be better observed and road accidents reduced. Another feature of fleet management systems lies in mechanical diagnostics that gather information on distance, fuel consumption and maintenance. Fuel conservation is dependent on regular maintenance of vehicle parts such as changing fuel filters, spark plugs, and air filters. When mechanical systems are neglected, fuel efficiency can drastically diminish and other mechanical systems will be overloaded, resulting in potential mechanical failures in the future.
Vehicle Collision Avoidance Systems
Also known as a driver assistance system, a vehicle collision avoidance system is designed to prevent a collision or decrease its severity in the few seconds before it occurs. They use technologies such as sensors and cameras to identify surrounding impediments and driver faults to respond appropriately. These systems respond to situations in two different ways. Firstly, it alerts drivers of risks using light, sound or both. Having cameras on the front and rear of your vehicle also provides visual warnings of obstacles. One such example is the blind spot detection sensor that sends out a visual or audible notification to drivers of obstacles that might be in a driver's blind spot.
Secondly, vehicle collision avoidance systems assist drivers in mitigating imminent risks. The tools to inform these systems are similar to alerts, but take on a more proactive role with their ability to override the driver by changing the throttle of the vehicle and applying the brakes when necessary. An example is the parking assist feature that combines feedback from cameras and sensors to allow vehicles to park themselves while the driver simply controls the speed.
Generally, the safety features of vehicle collision avoidance systems are intended to prevent accidents and collisions by providing technologies that notify the driver of potential hazards such as human beings, surrounding objects, and approaching vehicles.
Driver Monitoring System
The driver monitoring system leverages on a device installed in the vehicle's dashboard fleet management. It can be used as a drowsiness detection system to assist in drivers' fatigue management and alert them when their attention is wavering. Through intelligent algorithms that monitor and intervene to prevent accidents, driver monitoring systems maximise sensors or cameras that not only recognise the driver but also perceive his or her vigilance using facial features. When the system detects signs of drowsiness, it will alert the driver through audio and haptic alert and send the notification to the manager on shift. This safeguards the well-being of drivers and other road users.
Driver monitoring systems help businesses track their drivers' behaviours allowing them to take action before accidents can occur. Drivers are also obliged to be more careful and alert, knowing that their actions are being monitored by superiors.
At the end of the day, beyond safeguarding your business and assets, protecting your employees and ensuring a safe, road accident-free community is also an important responsibility that businesses must bear.
As your one stop solutions provider, Guardian SEA excels in the delivery of fleet management systems across various industries, helping businesses achieve reliability and accountability in their operations. Contact us today!