Fuel Management System
Get powerful insights from your fleet management system
Following a specific route and fleet mobility is an outdated and inefficient way to manage your fleet. It will not only delay your operations when certain circumstances arise but will also soar your fuel cost due to prolonged waiting time. Discover our fuel management system for fleet operations and make the most out of every dispatch today.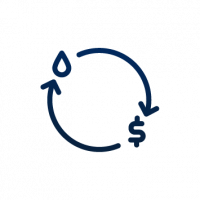 EVALUATE FUEL TRENDS
Get a consolidated overview of your fleet's fuel consumption so you can plan ahead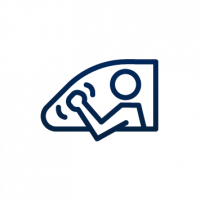 IMPROVE FUEL CONSUMPTION
Identifying driving behaviour like speeding, harsh braking and needless idling can help improve fuel efficiency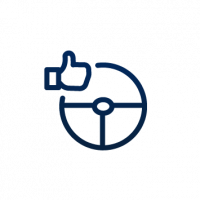 RETAIN GOOD DRIVERS
By tracking fuel consumption, you can reward drivers with good fuel economy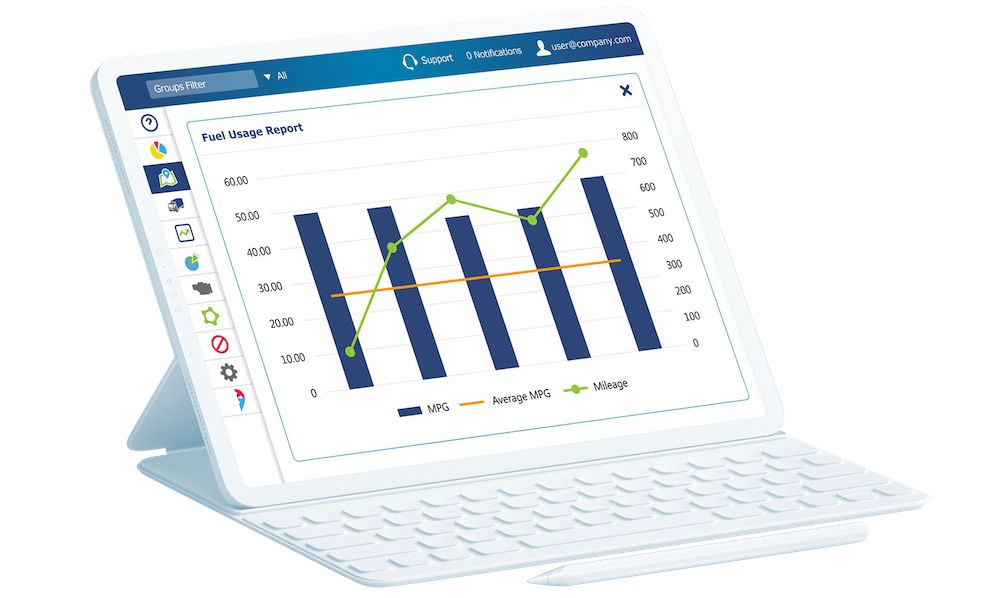 STAY ON TOP OF YOUR DAILY OPERATIONS
Data helps you make informed decisions
The complicated thing about improving your business operations is knowing what to do. Most businesses have a hard time formulating a plan because they have no valuable information at hand or anything that lets them dive deeper into things, and that is why a fuel management system is an asset. How? They provide accurate and valuable information you can use to arrive at calculated decisions that offer rewards. Below are the features that make them stand out above the rest:
Compare key fuel metrics progress on a monthly basis

Track total kilometres driven and CO2 emissions

Deliver real-time driver feedback to drivers about fuel consumption

Set notifications to proactively manage speeding and idling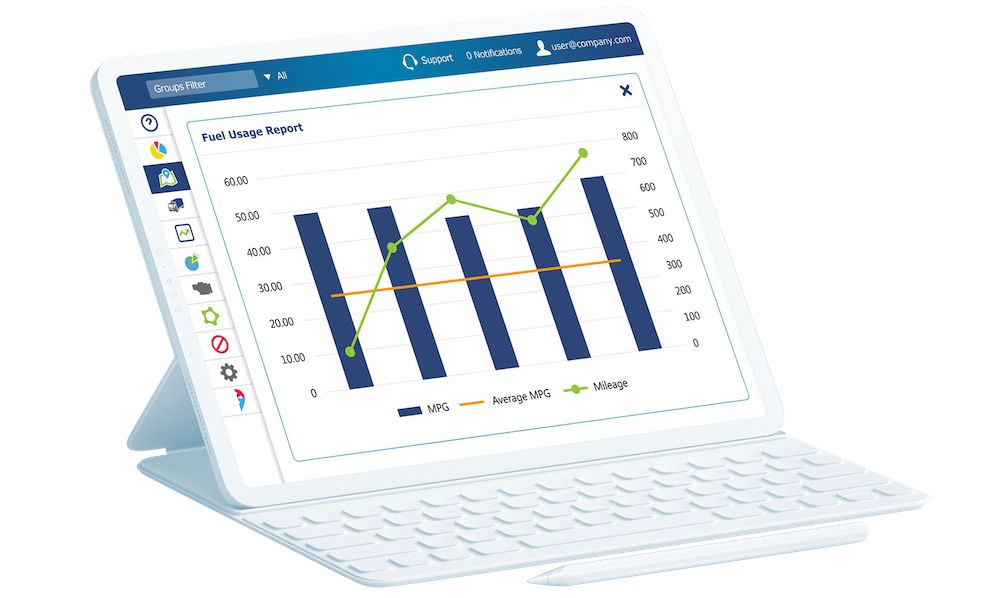 How a fuel management system works
A fuel management system is an asset to every transportation and logistics enterprise. They aid the business owner by providing accurate and valuable information about consumption within the given period. In return, they use them to craft a way to lessen unnecessary expenses or plan a strategy to achieve this goal. Another feature is the use of notifications to avoid issues like speeding and idling on the road a fuel management system offers. It helps businesses maintain safety and efficiency for drivers and vehicles. Finally, you can also focus on assessing which of your employees follow good conduct on the job by analysing the data presented to you by the fuel management system.
Are you ready to accelerate?
Let us drive your business forward
Find out how you can manage your fleet more effectively with Guardian SEA. Get in touch with us today.