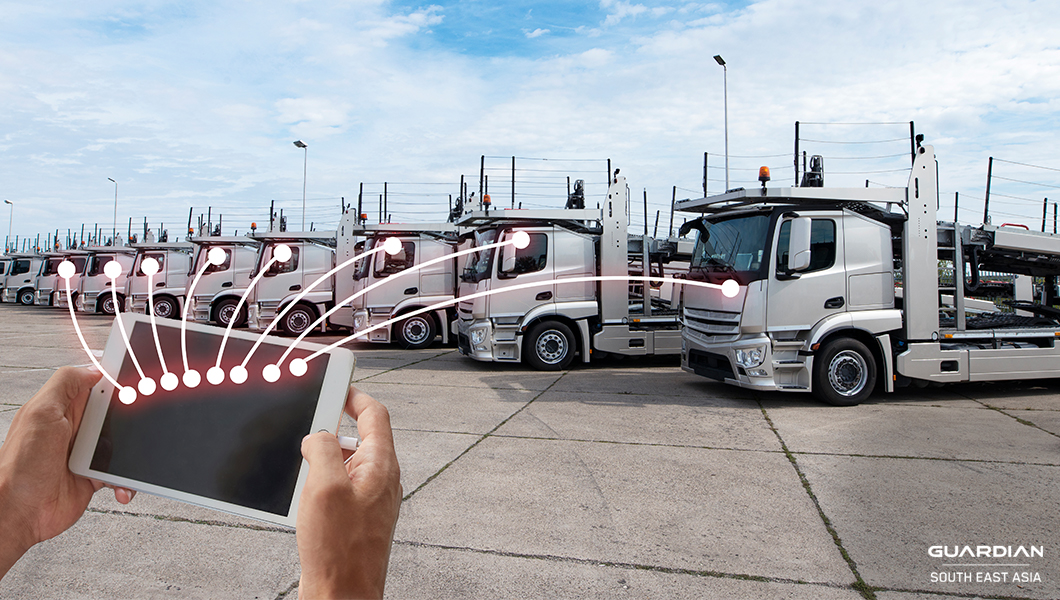 Fleet Management Trends 2021
The rise of digitalisation and the rapid advancement of technology has rendered the need for industries across different sectors to evolve and adapt. This is especially so for fleet managers, where digitalisation and technology are key to fostering safe driving and enhancing the efficiency of work operations. As such, the growth of fleet management systems begins. As the year ends and we look towards a new year with new trends, let us have a recap on the fleet management trends of 2021 and assess their relevance in 2022.
Focus on Telematics Tracking
As part of a telematics system, a tracking device that transmits, receives, and stores data is installed in a vehicle. GPS data and a host of other vehicle-specific information is collected by the device and sent to a central server via General Packet Radio Service (GPRS), 4G mobile data and cellular networks. Through secure websites and apps optimised for smartphones and tablets, the server interprets the data and displays it to end users. Telematics data can include location, speed, idling time, harsh acceleration or braking, fuel consumption, and vehicle faults, which are useful insights to improve fleet management across entire fleets.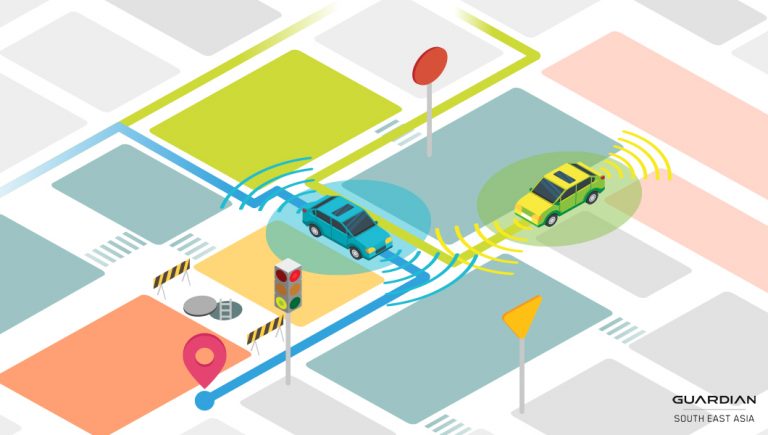 2021 saw the improvement of fleet management systems with features including integration of voice capabilities, robust data analytics and electronic logging devices (ELD). Fleet managers have been leveraging telematics and GPS tracking to determine real-time diagnostic levels and monitoring both fleet and drivers' statuses through customisable dashboards. This transparency in operations and efficiency in the ability to possess an abundance of important information via one platform enhances operations and boosts overall productivity.
Remote Fleet Management
In remote fleet management, assets within a fleet are tracked and key personnel are kept in touch using advanced software systems. As telematics continue to grow, remote fleet management has become an efficient and effective way to manage fleets. It has also played a central role in this ongoing global pandemic.
Fleet managers have been focusing on new ways to manage tasks remotely, while monitoring the productivity of their drivers. With a fleet management system that provides real-time visibility, fleet managers are able to stay connected to their teams. By using remote fleet diagnostics, companies can monitor fleet health, enhance operational uptime, and reduce major faults by actively monitoring fleet and preventive maintenance. As more businesses continue to rely on remote fleet management, its popularity will only continue to increase as the benefits of using this innovative technology in fleet management prevails.
Improved Driver Safety Measures
In addition to tasks associated with vehicle, driver, and incident management, fleet managers have been implementing smart solutions to help ensure driver safety. A report on smart fleet management systems by Grand View Research revealed that the market is expected to reach $565.1 billion by 2025. The report stated that "government agencies are investing in intelligent transport systems and mandating the use of connected technologies for all vehicles to enhance driver and road safety, reduce carbon emissions and efficiently manage traffic congestions."
By leveraging different fleet management systems including driver monitoring, in-vehicle monitoring and advanced driver assistance systems, driver safety is improved and road accidents minimised. It is essential for fleet managers as well as drivers to analyse driver behaviour. Fleet management systems that improve driver safety enable fleet managers to better ensure safe driving behaviour and compliance with company policies. When both drivers and fleet managers are held accountable in this way, driver safety is improved.
In addition, awareness to the importance of health and safety protocols for fleets is brought to light due to the current pandemic. Fleet managers have been prioritising driver safety by strengthening sanitisation measures during vehicle inspections to ensure that they are equipped with the necessary tools and products. This establishes confidence in drivers, employees, and clients, substantiating the efforts taken to limit exposure to any risks.
Fleet Trend Analytics and Widely Adopted Telematics Solutions
Trucks are considered one of the most effective ways of transporting goods throughout the United States, with about 70 percent of all goods reaching their destinations by truck. In the last few decades, the industry has gained a great deal of notoriety for accident-prone drivers of large trucks and is estimated to be the fifth leading cause of death in the USA by 2030! This emphasises on the need for fleet management systems.
According to Verizon Connect's latest 2021 Fleet Technology Trends Report, fleet managers continue to optimise telematics technology to build resilience and improve business performance and safety. Below are some of the main highlights of the report.
Adoption of fleet technology has increased by 8%.
32% businesses achieved a positive ROI in less than a year.
In-cab video emerges as one of the most popular new technologies.
Customer service improved by 54% because of GPS fleet tracking.
The fleet management market is poised to grow by $42.35 billion during 2021-2025, decelerating at a CAGR of 18.78%.
Some of the more widely adopted telematics solutions include driver monitoring systems, in-vehicle monitoring systems and advanced driver assistance systems. These fleet management systems enhance road safety, oversee fleet maintenance and performance, boost productivity and empower more seamless business operations. We will further explore the different elements of such systems in the next part of our article.
Fleet Technology in Singapore's Public Transport
In 2014, the Singapore government invested $68 million to build and install a centralised bus fleet management system that will allow public transport operators to issue timely advisories to bus drivers. Before this implementation, both local transport operators, SBS Transit and SMRT, used separate bus fleet management systems to manage their daily bus operations and provide bus arrival information to commuters. With this fleet management system in place, a unified solution for operations control, fleet management information and business management is provided. Singapore's Land Transport Authority, (LTA) has a better understanding of the different routes, and how they need to be managed. In addition to improving bus management efficiency, the system also gives commuters more accurate arrival information.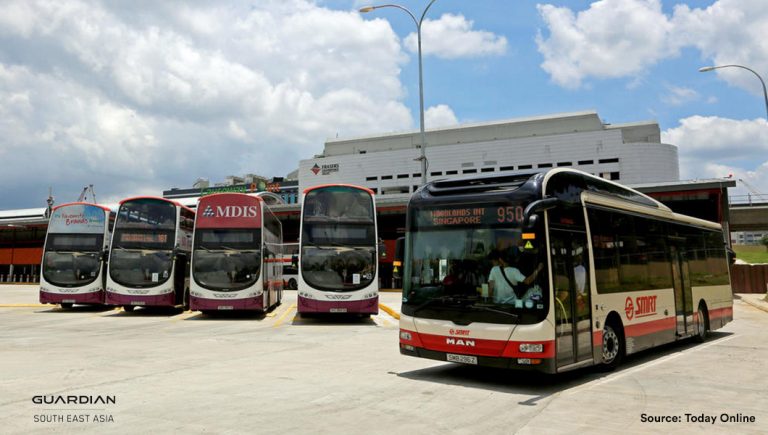 The fleet industry will continue to grow in 2022 and in the long-term future as well, due to deeper technology integrations and improved fleet management software. The adoption of fleet management systems is essential to strengthen safety measures, increase operational efficiency and improve tracking and management of fleets. Most importantly, it supports transportation industries, helping them to thrive in our highly digitalised, data driven world.
The Use of Technology to Optimise Fleet Management
Today, there is no denying the apparent need for fleet management systems. However, the use of digital tools and technology also means that businesses are required to be more wary of data security. Beyond focusing on the usefulness and quality of your fleet management systems, the first step lies in ensuring that your fleet solution is procured from a trustworthy and credible company to avoid any sensitive data being compromised. Never go for knockoff products as this puts your data security at risk!
At Guardian SEA, we understand the importance of data security, hence, our fleet management systems are all developed with the highest level of security to keep your assets and company information safe.
Once you are assured of the security of your fleet management system, you can then look into the different solutions and consider which best suit you and your company's needs. Here are some of the popular fleet management systems organisations depend on to help optimise their fleet management and business operations.
Driver Monitoring System
A driver monitoring system is an advanced safety feature that uses a dashboard camera to detect driver drowsiness or distraction, and then issues a warning or alert to enlist the driver's attention.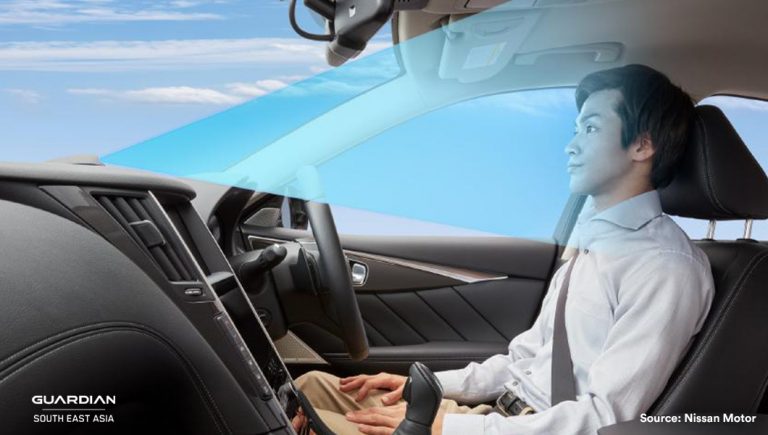 The cameras used in driver-monitoring systems typically have infrared light-emitting diodes (LEDs) or lasers to detect the driver's face at night and monitor the eyes even if dark sunglasses are being worn. Using advanced on-board software, data points are collected from the driver and a baseline is created of what a normal, attentive driver looks like. Excessive blinking, closing and narrowing of eyes or even head tilts are identified by driver monitoring systems. As soon as the system detects a distracted or drowsy driver, it could issue audio alerts, light up a dashboard indicator or vibrate the car seat to get the driver's attention.
Each year, road accidents caused by human error are reported from all over the world. Drunk driving and drowsiness are the two leading causes of these accidents. With the use of technologies like a driver monitoring system, drivers can be monitored for sleepiness, inattentiveness, and any other behaviour that may trigger an accident. Guardian SEA's driver monitoring system technology does not intrude on the privacy of the drivers, it simply tracks faces and eyes, solving real-world problems and saves lives.
In-vehicle Monitoring System
The in-vehicle monitoring system acts as a dashboard fleet management system that allows a fleet manager to track the performance of the entire fleet, monitor the location of vehicles, and analyse driving behaviour to enhance fleet management efficiency. Fleet management systems offer more than vehicle tracking on a map; they provide a holistic approach to telematics. While fleet asset tracking is an important aspect of fleet management, it is not enough to check a vehicle's location periodically. An in-vehicle monitoring system is necessary to ensure that your fleet and drivers are protected against road accidents and meet the requirements for your daily business operations.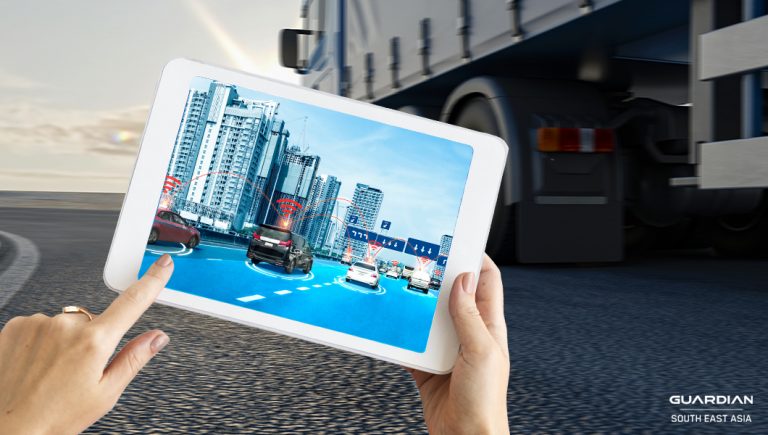 While in-vehicle monitoring devices record telematics data such as vehicle GPS tracking, others include cameras and sensors to detect whether seatbelts are in use. Businesses in the oil and gas industry have reported that utilising in-vehicle monitoring coupled with driver coaching based upon in-vehicle monitoring data has resulted in significant decreases in accident and incident rates.
By combining basic telematics with additional tools or enablers, Guardian SEA's in-vehicle monitoring systems deliver actionable intelligence to solve complex vehicle and driver-related issues. Not only do we offer vehicle GPS tracking of your fleet vehicles, we also provide driver monitoring capabilities such as speeding and harsh braking. This seamless visibility of data and critical business intelligence enable companies to make timely and informed decisions. In this way, driver and asset safety is improved, productivity and efficiency is increased and compliance with company regulations are met.
Advanced Driver Assistance System
Advanced Driver Assistance Systems (ADAS) are safety systems designed to eliminate human error when operating vehicles. ADAS uses a combination of sensor technologies to perceive the environment around a vehicle and provide information such as presence of other vehicles or obstructions to assist drivers during driving. The goal of this vehicle system is to reduce vehicular accidents through blind spot monitoring systems, vehicle collision avoidance systems and more.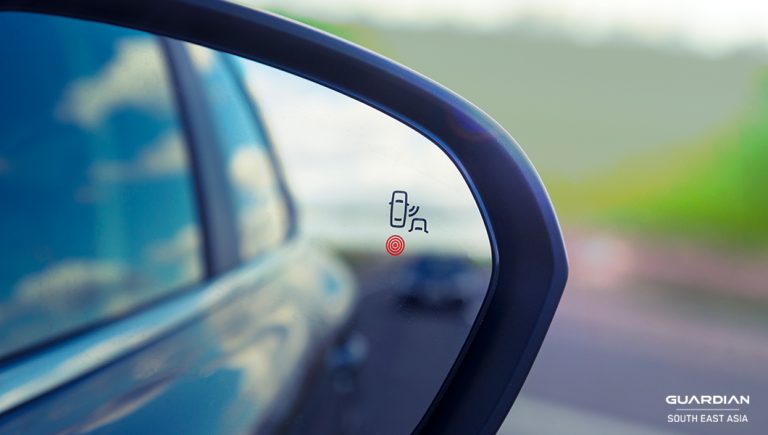 One of the most prominent features of ADAS is the blind spot monitoring system. All vehicles have blind spots which are the areas on either side of a vehicle that drivers cannot see, even when looking in the rear-view or side mirrors. Blind spot monitoring systems are designed to help increase safety by alerting the driver to vehicles that may have escaped visibility. It detects vehicles in adjacent lanes with sensors in the side mirrors or rear bumpers. Audible and or visual warnings are given off should the blind spot detection sensors detect anything. Though blind spot monitoring systems do not substitute for checking mirrors or looking over one's shoulder, it offers another safety measure to reduce the risk of human error.
Another prevalent feature of ADAS is the vehicle collision avoidance system. These systems are designed to prevent accidents by warning, alerting, or assisting drivers. With a variety of technologies and sensors including radar, laser, cameras and GPS, vehicle collision avoidance systems work in two ways. The first involves alerting a driver of risks via light and/or sound. Vehicles with front and rear cameras also provide visual warnings of obstacles. The second takes on a more proactive approach to assist drivers in mitigating imminent risks. In the event of a dangerous situation, more advanced collision avoidance systems can override the driver by changing the throttle of the vehicle or applying the brakes. With these different features that make up ADAS, increasing road safety, reducing vehicular injuries and decreasing the overall number of traffic accidents is made possible.
The Benefits of Fleet Management Systems to Industries
It is no surprise the rising popularity of fleet management systems across different industries. By enhancing driver safety, empowering efficiency in workflow processes and streamlining overall business operations, each sector stands to benefit from fleet management systems in their own way. In this portion of our article, we delve in and take a look at how different industries have benefited from leveraging fleet management systems.
Transportation and Logistics
Currently, the demands on transportation and logistics firms are higher than ever. Customers desire on-time service and information, while operators are expected to extend their working hours frequently. As logistics become more competitive, speed, transparency, and on-demand efficiency is crucial.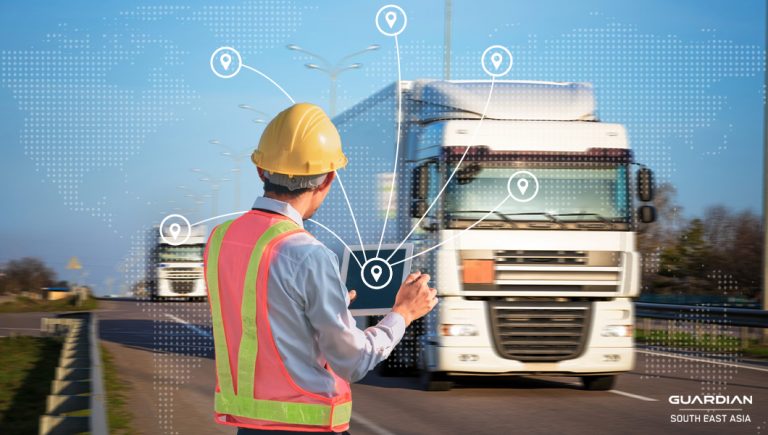 Transportation and logistics encompass a variety of processes throughout all touchpoints, from the packaging, handling, storage, delivery of goods and most importantly, overall fleet management. Syncing and tracking of fleets are crucial elements in ensuring that this is well expedited. The use of fleet asset tracking management through vehicle GPS tracking makes this effortless. It can pinpoint the exact locations of assets that are being tracked, synchronously.
Fleet management systems with fleet asset tracking, minimises the risks associated with theft and also helps fleet managers monitor fuel used, allowing for more effective fuel management to eliminate unwanted fuel waste. As fleet managers are aware of the location of their fleets at all times, they are better able to provide quality service by attending to customer queries with regards to delays. Moreover, fleet asset tracking makes for more effortless scheduling. Should the vehicle GPS tracking detect delays due to road closures or poor traffic, the system is informed and fleet managers can create a reroute, achieving the target estimated time of delivery.
Waste Management
Typically, the larger a vehicle, the less visibility the driver gets. This is especially so in the waste management industry where massive trucks are used to transport waste, with numerous blind spots. Some waste trucks may not even have rear-view mirrors, thus, increasing the risk of potential road dangers and hazards. Transport operations associated with waste collection activities at waste management and recycling sites represent significant risks of serious or fatal accidents to workers and members of the public over the years. Fleet management systems, especially ones that incorporate blind spot monitoring can help enhance the safety of drivers in this industry.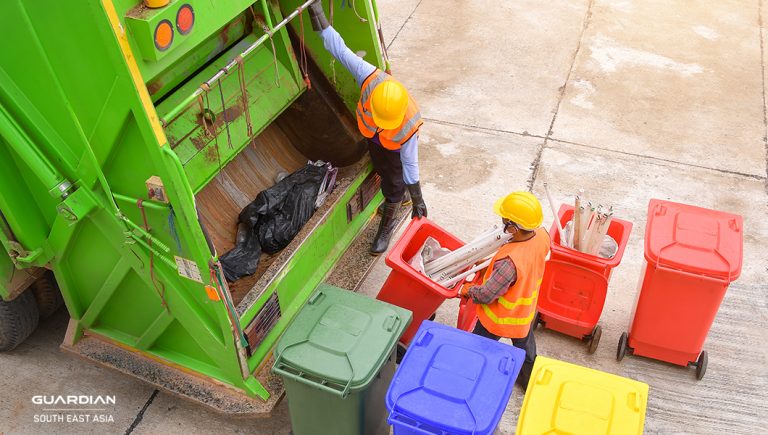 As mentioned above, blind spot monitoring can detect vehicles in adjacent lanes and alert drivers to vehicles that may have escaped visibility in the side-view mirrors. This ability to monitor large unseen areas surrounding bigger vehicles enforces safety for drivers and greater peace of mind for fleet managers. When the potential of such accidents is reduced, more cost-savings are also achieved. In fact Waste Pro USA, Inc, a waste removal services company has benefited from fleet management solutions with improved safety being the most prominent.
In an interview with Waste Today Magazine, Harland Chadbourne, Purchasing Director at Waste Pro says, "the onboard safety equipment with the cameras and recording devices, has been the most impactful development I've seen. It's about behaviour-based safety," he continued, "those have been some of the best devices to identify ways to improve coaching drivers and reduce risky behaviour. That's the predominant reason that we purchase that equipment, but there are also some side benefits, too, including vehicle GPS tracking and route support and optimisation for the driver."
Aviation
In aviation, the first thought that comes to mind are the airplanes that allow for air travel to be made possible. However, ground support vehicles involved in ground power operations, aircraft mobility, and cargo/passenger loading operations play an indispensable role in the aviation industry as well. Ground support vehicle crews constantly perform critical tasks with complex systems and irregular work schedules consisting of flight duties in the wee hours or night. This may result in increased levels of exhaustion. In this sense, a fleet management system that implements driver fatigue management or a drowsiness detection system becomes extremely useful, allowing airline maintenance operations to upkeep their safety track records.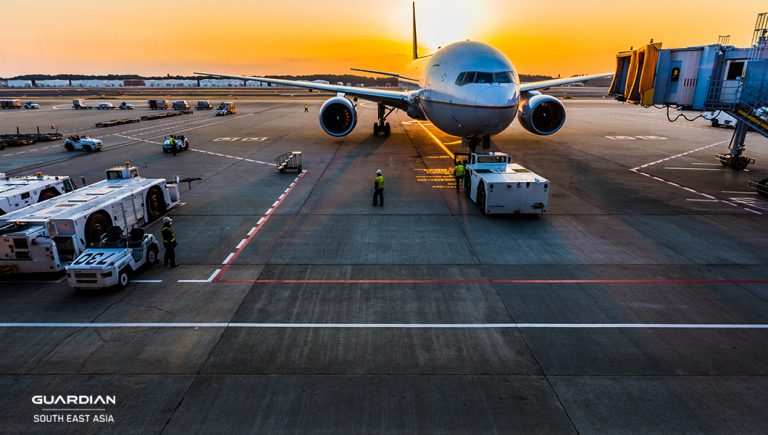 Beyond driver fatigue management, The use of GPS tracking and computerised maintenance solutions in fleet management systems make it easier for fleet managers to handle their ground support vehicles. In an interview with Aviation Pros, Bill Brooks, Vice President of Operations at Xcēd Aviation Services says, "some GPS systems now download data directly to the maintenance systems. This allows maintenance technicians to spend more time turning wrenches rather than going around to each unit collecting data, such as hour meter readings." He continued, "also from an operator standpoint, we can now message drivers in real time to reroute them directly where they are needed. Daily operator checks can be done from a screen on the vehicle and automatically uploaded to the maintenance system. If defects are found, they can now email designated technicians who can respond quickly to increase uptime of all units."
Construction
In construction fleet management, assets are planned, directed, and monitored for improving and optimising business operations. This includes fleet vehicles, operators, dispatchers, and other stakeholders. The construction industry faces extreme environmental conditions that require comprehensive safety solutions. By adopting safety technologies, operators can concentrate on their jobs even in harsh conditions, with alerts set up in case of blind spot dangers or fatigue.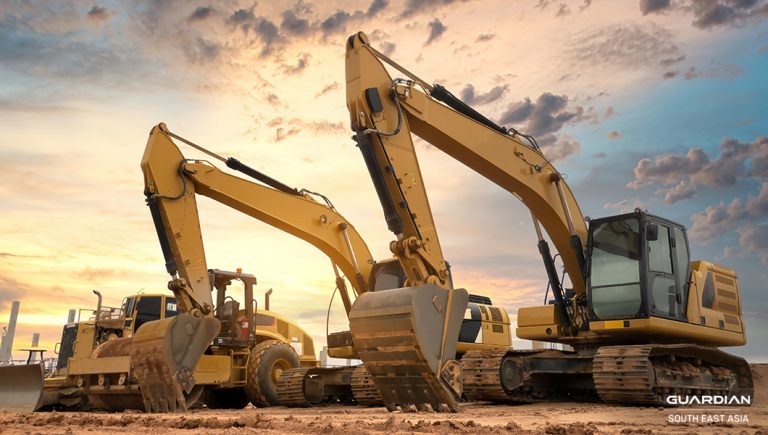 With an effective construction fleet management system, data regarding the vehicles and operators can be collected, stored and analysed. Fleet managers can have a detailed understanding of the history and performance of the vehicles and operators with complete, reliable data, including purchase history, mileage, accident history, mechanical diagnostics, maintenance records and routes. In addition, vehicle maintenance and repair is a major cost for construction fleets. As fleet management systems incorporate vehicle GPS tracking, fleet managers can record machine hours and mileage accurately and leverage this data to enhance preventive maintenance scheduling. This minimises breakdowns and maximises asset productivity.
Looking at the bigger picture, having a reliable fleet management system in the construction industry ultimately gives companies visibility and control over their fleet operations, allowing them to understand and improve this key business function.
Conclusion
The importance of fleet management systems across all industries is indisputable, especially in this day and age where digitalisation reigns and technology dominates. Fleet managers must bear the responsibility of driver safety and the safety of their community as well. Furthermore, the need for efficiency, productivity and smooth workflow operations in fleet management also fall upon fleet managers.
Fleet management systems are ideal in addressing these concerns and surpassing expectations in offering the required benefits. From enhanced safety to more productive and streamlined operations, fleet management systems deliver.
Guardian SEA excels in the delivery of fleet management systems across various industries. Committed to safety, compliance and efficiency, our suite of solutions will help your business operate at its optimum. Take your business to the next level and contact us for more information today!