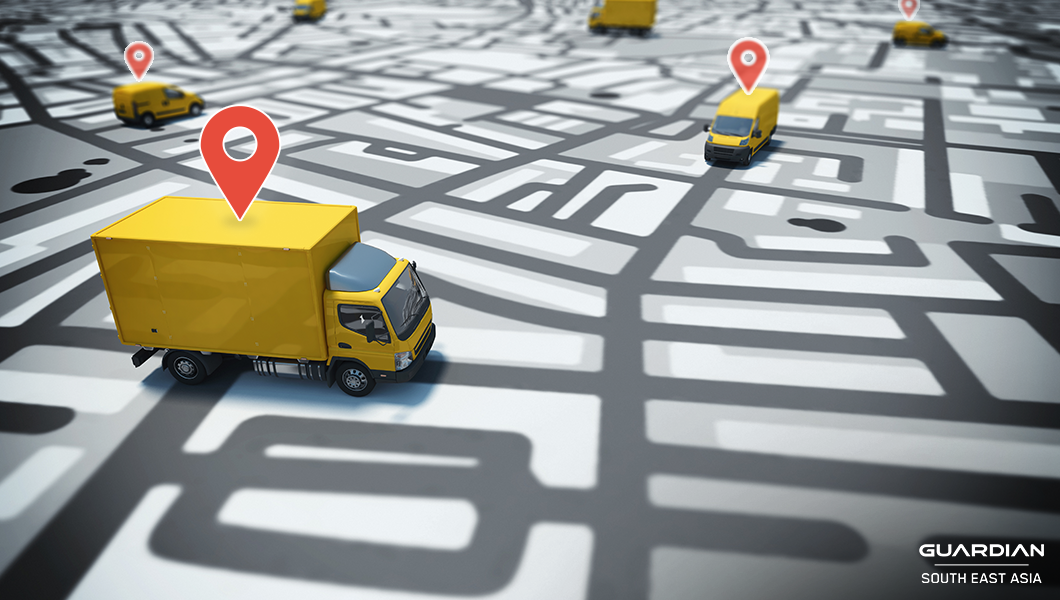 GPS technology is present everywhere in the modern world, and most of us use it on a daily basis without even thinking about it. If you run a business that uses a fleet of vehicles, the vehicle GPS tracking system is an indispensable tool in improving your fleet's operational efficiency. This solution is productive, cost-efficient, and keeps your business in compliance with the country's rules and regulations.
In the fleet industry, the primary function of the GPS tracker is to gather important insights and data on your fleet so that fleet managers can address issues such as compliance, efficiency, and safety. This comprehensive guide will explore everything you need to know about vehicle tracking systems in Singapore and why you should invest in them. Let's get started!
What Is A Tracking System?
The term GPS stands for Global Positioning System, which uses a network of satellites orbiting the earth and devices that can locate an object or a person. What was initially developed for military usage in the 1960s eventually became available for public use in 1983 and has since changed the way we use this technology.
The vehicle GPS tracking system is like your virtual ride-along in the fleet industry. Instead of having a manager sit in the vehicle to monitor driving habits on the road, a GPS tracker gives you a birds-eye view of everything your fleet does from wherever you are. This type of solution helps fleet managers keep track of their fleet at all times and ensure their drivers are safe and responsible.
Vehicle tracking uses both hardware and software to get the system working. The type of hardware your fleet needs differs based on what you want to be monitored. Some services provide simple, plug-and-play devices that are small enough to fit in your pocket. Others require more complicated installation, which usually involves hooking up different sensors to the information centres of your vehicle. The hardware works by sending real-time updates and data to the software, serving as a hub for all related information gathered.
The Different Types of Tracking Systems
GPS vehicle tracking systems can be categorised into two main pillars, active and passive tracking, depending on the time data is transmitted.
Active Vehicle Tracking System
The active vehicle tracking system collects and transmits data in real-time via cellular or satellite networks to a data hub or a computer to be analysed.
Cellular tracking – The most economical system that uses cellular networks to send fleet location information. Fleet managers would be able to view data or edit their tracking settings through an application and an internet connection. However, since this tracking system is not refreshed every second, the location is only relayed every 1 to 10 minutes, depending on your subscription plan.
Satellite based-tracking – even though the GPS device and monthly fees can be on the pricier side, fleet management companies prefer this tracking system as it provides detailed insights and real-time updates on their vehicles and employees, even in areas where cell phone coverage is limited or unavailable. This system allows businesses to track their fleet and assets anywhere and anytime in the world.
Passive Vehicle Tracking System
This tracking system, also known as GPS loggers, gathers data on the vehicle's location and stores them on a hard drive or a memory card, which will be accessed at a later time. If you want the information, all you have to do is simply plug the device into a computer and transfer the data via wireless download. In some systems, the information is downloaded automatically at a set time or can be requested periodically during the journey.
Once the data has been pulled out, it will be displayed in a detailed report over an animated digital street mapping programme (or with Google Earth), giving you every location your vehicle was in, how long it was at each stop, how fast it was going, and more.
For fleet management systems, the passive vehicle tracking system can be unproductive as it does not provide real-time data and can be unnecessarily unhelpful in times of emergency, like road accidents or thefts. While active tracking systems can be expensive, they are the best option for tracking assets and vehicles as they enable accurate tracking information and continuous location monitoring.
How to Choose the Perfect Tracking System for your Business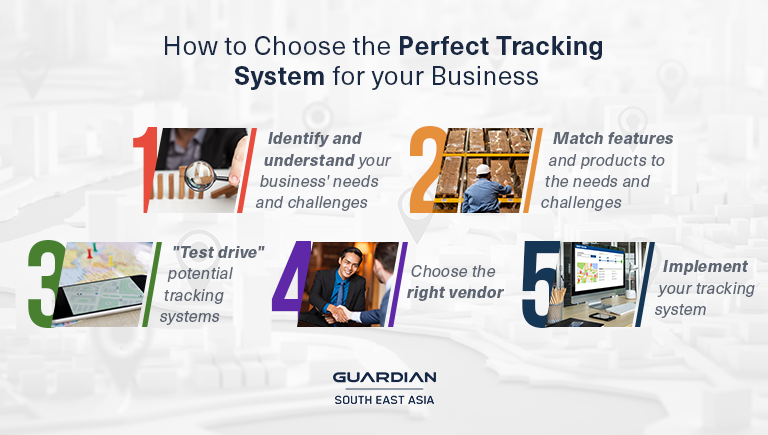 Though vehicle tracking solutions are available in different functionalities and price ranges, not all are built to support your fleet management operations and needs. So, before you settle on a telematic system, you should consider areas where the system can revolutionise your business and help it grow. Here are some steps to help you do that.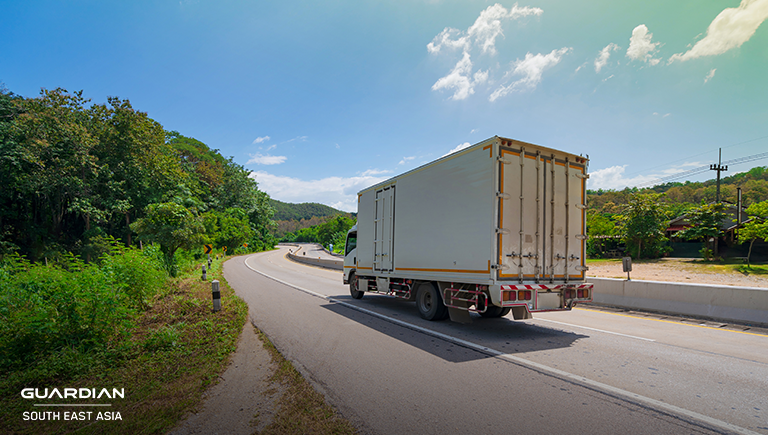 1 – Identify and understand your business' needs and challenges
The first step when it comes to purchasing the best GPS tracking solution is to identify and understand your business' needs and challenges. Does your business need a solution for fuel efficiency like a fuel management system? Are your drivers using your trucks for side jobs? Are your lorries well maintained? Is it often hard to locate your trailers and trucks?
You should also get the opinions of the different departments who will be using this telematic technology. Consider talking to your drivers, dispatchers, mechanics and others who are directly involved with the vehicles as they are those who would most likely be using the system on a daily basis. Their needs and issues will definitely give you a better perspective and understanding on the type of GPS trackers your business would need.
2 – Match features and products to the needs and challenges
Once you've lined out your business' needs and challenges, you can then start matching them to the benefits and features of your potential vehicle GPS tracking systems. Make sure you also consider your company's short-term and long-term goals before making your decision. If your long-term goals require a higher technological tracking system, do pick a solution that allows you to scale to your needs in the future.
Another aspect you should take into account is everything your GPS provider offers. For example, do they also provide any other services and products that might meet your business needs? Most organisations that use GPS trackers also use solutions for compliance, safety products as well as business management software.
3 – "Test drive" potential tracking systems
Similar to how you wouldn't buy a car without taking it out for a test drive first, you shouldn't buy a new GPS tracking solution without testing it on your fleet first. It is recommended to run a trial with different vendors so that functionality can be compared side-by-side. A test run is a great opportunity to generate some real-world results for you to gain insight on what needs to be done and improvements in your fleet management system.
If trial runs are not permitted by the provider, there may be the possibility that your expectations are not aligned with what the provider claims.
4 – Choose the right vendor
On your trial run, you should be able to see how the vehicle tracking solution adds value to your fleet management software. Moreover, you should also assess your provider's overall experience, credibility, and customer service. Although the cost of the whole system is a deciding factor, it should not be the only aspect that matters. It is advisable to not engage with providers who do not meet your criteria, even though their tracking solution may be the cheapest.
Another factor that reflects a good provider is the quality of their installation process. Some questions you should ask include the type of training that will be provided, who can be involved in the training, the response time if any system downtime were to occur, and whether a specific manager will be delegated to handle your software.
5 – Implement your tracking system
Once you've determined the best provider and the telematic tracking tool for your fleet, it is important that you implement your system effectively. Ensure your employees and drivers understand and familiarise themselves with the tracking system and how your overall fleet management system might benefit from it.
In order to have inside access to the best practices in fleet management and updates on any new features and changes in the tracking system, do stay engaged with your vendor.
Features A Tracking System Should Have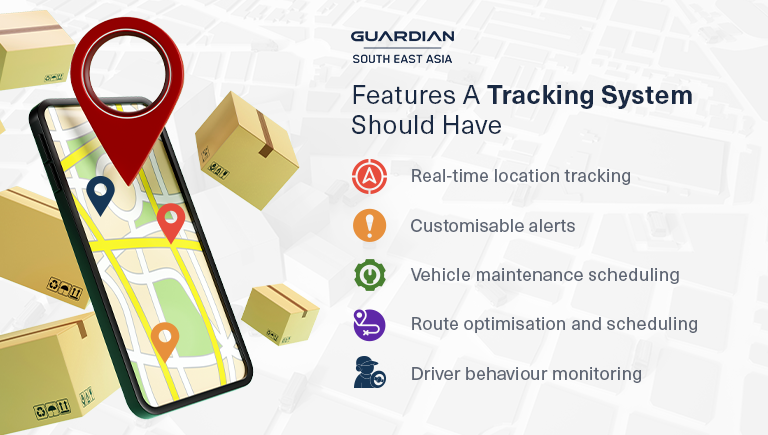 Before matching features and products to the needs and challenges of your fleet company, you should first know and understand the different factors that make up an efficient vehicle tracking system in Singapore. Here are 6 must-have features when evaluating different GPS tracking systems to improve your business.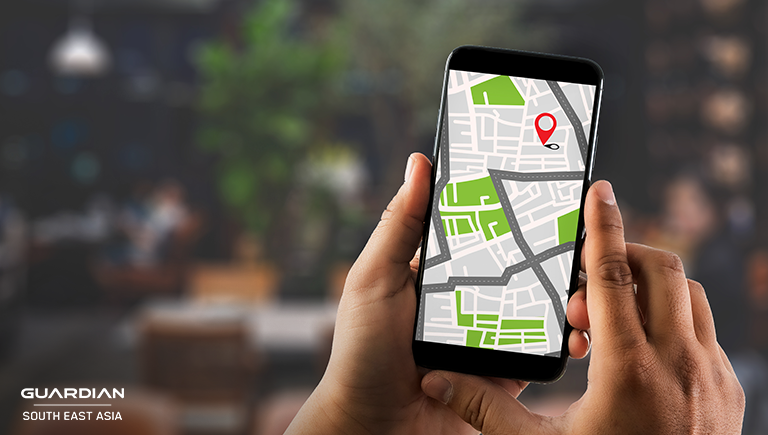 1 – Real-time Location Tracking
The foundation of fleet management lies in location tracking. It's how the phrase 'dots-on-a-map' was created, and it all started with the need to know where vehicles and assets were at all times for different reasons.
In fleet management, knowing exactly where your drivers, vehicles, and equipment are at any given time gives you the upper hand to respond immediately to any emergencies. Real-time location tracking also allows you to send the right fleet, people, and resources to the right location. Ultimately, the one reason businesses need real-time location is to prevent theft. Many companies see an immediate, massive return on investment (ROI) even during instances of recovering a stolen vehicle or asset.
2 – Customisable Alerts
Customisable alerts are one of the top must-haves in a vehicle GPS tracking system features. From real-time notifications for driver monitoring systems on dangerous driving behaviours to vehicle diagnostics, receiving these alerts reduces risks and improves efficiency, which goes a long way in fleet management.
For example, alerts on wasted fuel due to poor driving habits or log idle times can create chances for you to improve and change your strategies. Customisable alerts range from:
Odd-hours alerts – alerts for vehicles who run at a specific time range.
Long idle times – alerts for vehicles that are idle for longer than a specific time range, e.g. 10 minutes. Fleet managers would be able to alert the drivers to shut down the vehicle to save on fuel.
Speeding alerts – alerts when vehicles drive over a set speed limit or over the posted speed limit of a road.
Vehicle maintenance due alert – any kind of vehicle maintenance alert from oil changes, tire inspection to engine overhauls that are due or coming up.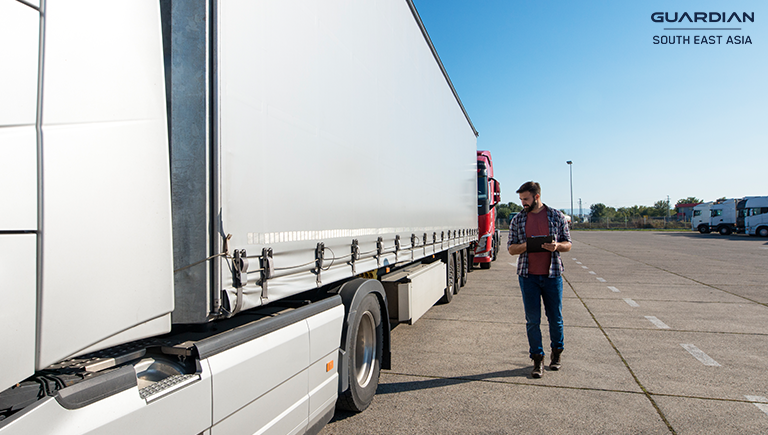 3 – Vehicle Maintenance Scheduling
In any fleet operation, vehicles are the heart of your business, and the upkeep of these vehicles will always be a priority. A vehicle GPS tracking system would be able to monitor your fleet's health, allowing you to keep tabs on your vehicles and assets.
With this feature, you will be able to spot any maintenance issues, get them fixed, and ensure preventive maintenance is scheduled and completed on time, as vehicle downtime can seriously impact the efficacy of your business. Getting your fleet serviced and maintained accordingly prevents smaller issues from blowing up, which may just add up to your overall production cost.
4 – Route Optimisation and Scheduling
Gone are the days when fleet managers had to schedule driver routes with pencil and paper. Before the implementation of the GPS tracking system, most businesses had issues with overlapping routes, drivers taking a longer route, or the inability to send the closest vehicle to the next job destination.
The vehicle tracking system alerts drivers at the very beginning of every drive, informing them where they are going and which route will be used. These routes are arranged to be cost-effective, accompanied by details like unique delivery requirements and customer requests. Route optimisation takes into account traffic patterns, accidents, road work, bridge height requirements, and other factors that might impact delays. This translates to improved response time, reduced mileage and fuel consumption, fitting more jobs into a day, and satisfied customers.
5 – Driver Behaviour Monitoring
One of the most challenging aspects of working in a fleet operation is to monitor and improve your drivers due to the "Big Brother" mentality most of them have. Vehicle tracking systems provide data visibility into different driving habits, including speeding, fast acceleration, and harsh braking. Monitoring and improving these driving habits are crucial for your business to enhance efficiency and productivity.
Despite what the drivers think, tracking tools are not used to spy on their every move or implicate them. They are used to enhance performance by holding drivers accountable and encouraging fleet managers to conduct necessary coaching and training.
These top features of a GPS tracking system are just some of the capabilities of such technology. Always remember that the features you require from a telematic system depend on what business challenges you are looking to solve.
How Tracking Systems Can Optimise Fleet Management
Technology has revolutionised the way businesses operate and running a fleet of vehicles is no exception. The vehicle GPS tracking system provides a solution for your fleet's day-to-day operations. By not taking advantage of this, your business is seriously missing out on chances to increase efficiency and save money.
Here are some ways how the tracking system can optimise your overall fleet management.
1 – Reduce operational costs
Whether you are reducing fleet operational costs by sending your vehicles on a more optimised route or making better dispatching decisions, GPS vehicle tracking systems can help your business make cost-saving plans based on insights in real-time. With increased visibility and data on your fleet's day-to-day business, the decisions you make will be less impulsive, more strategic, and impactful to your business.
2 – Optimise resources
GPS tracking systems give you a detailed insight on fuel usage through the fuel management system, driver behaviour through the driver monitoring system engine, idling, unapproved usage of vehicles and assets as well as thefts. With this data, you will be able to make beneficial decisions like optimising routes to decrease the usage of fuel and engine idling, provide coaching and training for drivers who would benefit from them as well as keep your fleet safe from thefts and unauthorised usage which are definite key money-saving measures for your business.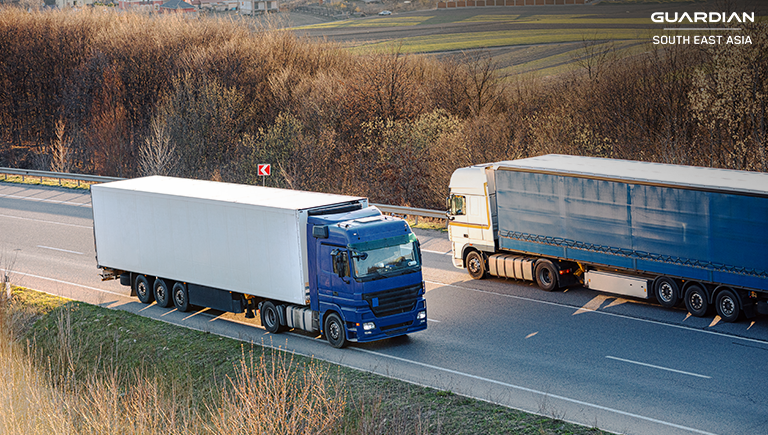 3 – Maximise vehicle utilisation
You can get the most out of your fleet with the GPS tracking system by maximising vehicle utilisation. From the data and insight, you could eliminate vehicles' idle time by optimising routes, reduce over-speeding with speed alerts and increase customer satisfaction by utilising nearby vehicles. With the alerts from the tracking system, you will also be able to avoid vehicle downtime by servicing and maintaining your fleet as scheduled.
4 – Manage drivers effectively
Vehicle tracking software also allows you to leverage the drowsiness detection system as well as the driver fatigue management system to analyse your drivers' driving behaviour. With proper coaching, training, and utilisation of different features like a blind spot monitoring system, you will be able to eliminate dangerous driving habits and keep your drivers safe on the road.
5 – Real-time vehicle and asset tracking
With the help of a vehicle GPS tracking system, real-time updates on your vehicle and asset location are made possible. This information not only allows you to increase the number of trips and improve fuel efficiency by planning better and shorter routes, but you will also be able to keep your drivers and vehicles safe from theft. Even if your assets are stolen, you can track their every movement with the tracking tool.
Industries/Businesses That Utilise Tracking Systems
Now that we have explored the numerous benefits of using a vehicle GPS tracking system on your business, do know that there are other industries out there that also benefit from using the GPS tracking system to save money and enhance employee performance.
Here are some of the industries or businesses that use vehicle tracking systems.
Bike rentals

– You've probably seen a rack full of bicycles outside train and bus stations in Singapore that makes it easier for anyone to get around. While theft is still a serious concern for bike rental companies, a GPS tracking system would ensure the bicycles are returned to their proper location within their allocated time.

Taxi services/e-hailing rides – Many taxi and e-hailing rides operate through an app or a call centre. If a customer books a ride from a certain location, your taxi or e-hailing application that is built in with a GPS tracking system would be able to lead you to your customer's destination efficiently.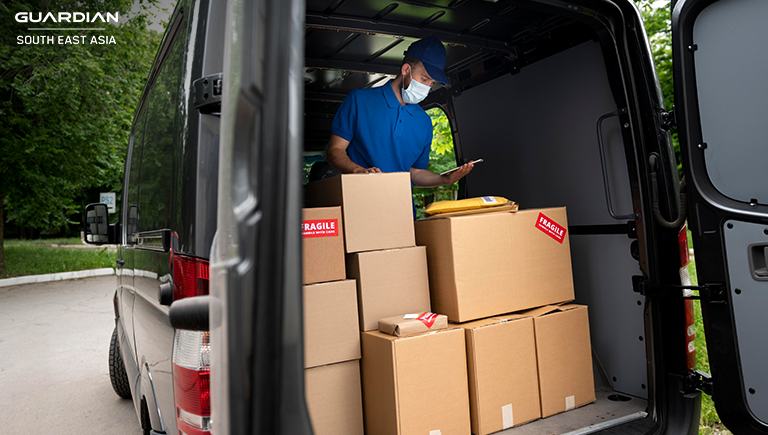 Delivery services – Food, packages, or even flower delivery services utilise a GPS tracking system to guide their delivery drivers to a given destination on time and ensure they are taking the best route available to avoid any delay.
Transit services – Different transit services like aeroplanes, buses, and trains rely heavily on GPS tracking tools to ensure they are keeping track of time and destination. Buses and trains have the added advantage of letting their customers know the upcoming stations, timing, and route number.
Law enforcement – Similar to taxis and e-hailing rides, a GPS solution enables law enforcement officers who are the closest to the case to respond quickly. Dispatchers could also provide the driver and caller with the information they need.
Oil and gas – When precious cargo and materials are being transported, it is important that these items remain safe and secure till they reach their destination. A vehicle GPS tracking system keeps both products and drivers safe from thefts with real-time updates.
Conclusion
In this day and age where digitalisation and technology dominate, the importance of vehicle GPS tracking tools across all businesses, especially fleet operations, cannot be understated. Utilising the telematic system will help your business enhance its fleet efficiency and provide valuable insights into vehicle and driver performance.
With the right GPS tracking system in Singapore, you can take your business to the next level by reducing fuel consumption, maintenance costs, accidents, and paperwork. Lastly and most importantly, a proper tracking system can boost your business revenue and profitability.
At Guardian SEA, we excel in delivering GPS tracking solutions across different industries to improve fleet management. Committed to safety, compliance, and efficiency, our suite of solutions will help your business operate at its optimum. Take your business to new heights, and contact us for more information today!