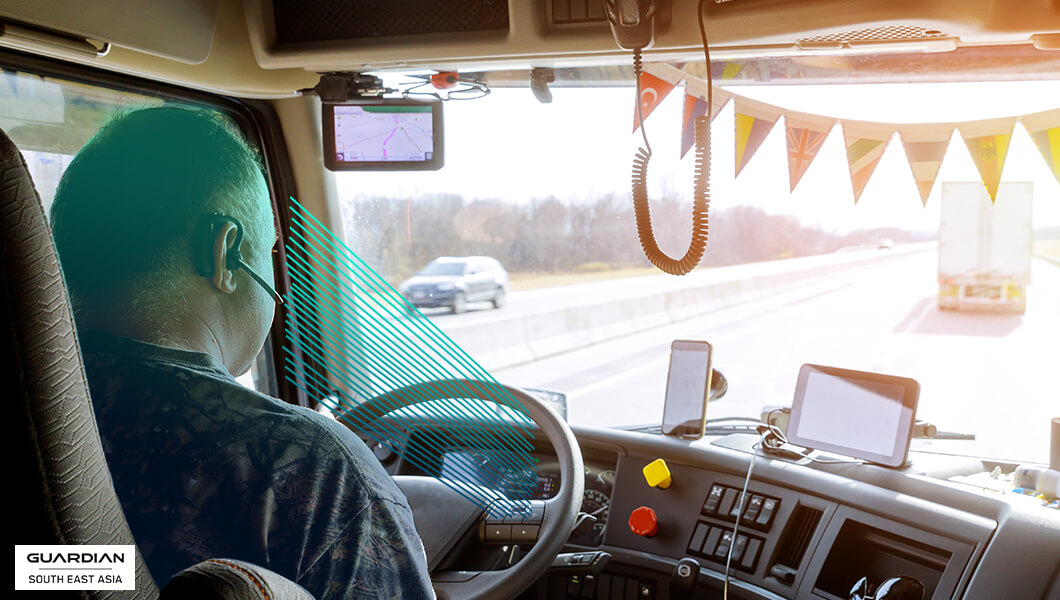 Road traffic accidents are the ninth leading cause of death worldwide, accounting for 2.2 per cent of all deaths, with nearly 1.35 million people dying as a result of car accidents. This translates to an average of 3,287 deaths per day. Additionally, 20 to 25 million people are left injured or disabled due to road traffic accidents.
Singapore, compared to four other similar-sized countries, even holds the second-highest road fatality rate, with two of the main causes of road accidents being alcohol consumption and traffic light violations. These accidents, however, can be prevented with technologies such as a driver monitoring system.
Driver monitoring systems are important for not just individual drivers but also businesses with fleets running across the country on a daily basis. As a business, you have the responsibility to ensure the safety of your employees and other road users. Here's a look into driver monitoring systems and why it is crucial that you incorporate them into your business operations.
What Is A Driver Monitoring System and How Does It Work?
A driver monitoring system is an advanced safety feature that also serves as a fatigue management system for companies, it can be installed on a vehicle's dashboard to track the driver's degree of vigilance and attention. Also known as a drowsiness detection system, it issues an audio and vibration alert to the driver if it senses that the driver isn't being attentive on the road.
Driver monitoring systems typically employ the use of a camera equipped with sensors that can detect facial signals in real-time, even at night or with dark sunglasses on.
Using advanced software and intelligent algorithms, the system first collects data from different points of the driver's face to generate an initial guideline of what the driver's usual attentive state looks like. It then analyses their facial signals such as head rotation and eye statistics to evaluate their level of attentiveness.
When the system detects drowsiness, it alerts the driver and sends a notification to the manager on shift. Fleet managers can make use of the driver fatigue management system to monitor driver behaviour, their level of attentiveness, fatigue and distraction. It also provides the company the ability to forecast any potential downtime, organise schedules, shifts, and assignments without jeopardising productivity, employee health and safety or incurring incidental costs and delays.
The driver monitoring system can be used in conjunction with other safety systems, such as the Advanced Driver Assistance System, to provide your drivers with an enhanced safety feature and reducing the likelihood of an accident occurring.
Benefits of the Driver Monitoring System
The drowsiness detection system in the driver monitoring system aids in ensuring safe driving whilst fleet managers can help with fatigue management and only send energised drivers out on the road. This minimises the chances of an accident happening, ensures the safety of not just your employees but also the community and as a result, lowers potential compensation, incidental, maintenance and repair costs.
The driver monitoring system can also assist your company in collecting data on the total distance travelled, fuel consumption, real-time location, route taken, idle time, driver's schedule and more. With these data, your company can better strategise business operations and improve productivity while reducing costs.
Keeping communities safe is the responsibility of individuals and businesses. The driver monitoring system is a great investment that comes with abundant benefits, ranging from ensuring the safety of those around us to even resolving specific business concerns.
At Guardian SEA, we aim to provide excellent fleet management solutions to all businesses, ensuring the safety of all your drivers and the lifespan of your fleet while protecting the people around us. Contact us today to optimise your fleet and improve overall productivity.