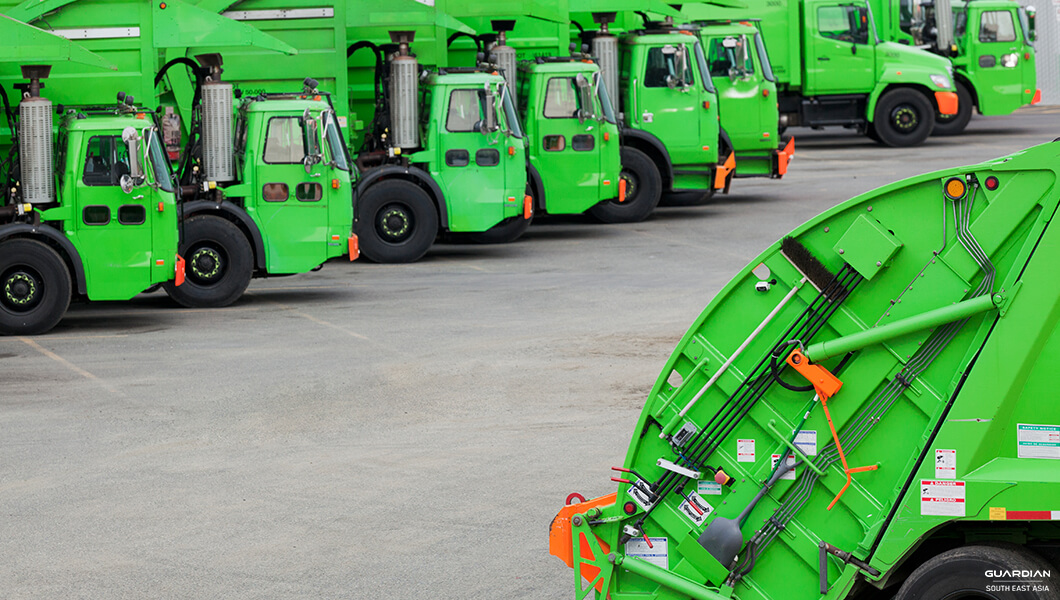 Running a waste management fleet presents its own set of challenges unique to the industry it serves. While there are several different types of waste management fleets specializing in various kinds of waste and have their own set of challenges, there are parallels within the industry with common issues that a fleet manager can overcome using the proper fleet management software.
How Technology Can Help Improve Optimization
Improvements in technology in recent years have started to play a big part in improving fleet management. Integrating the right fleet management software into your organization's waste management fleet can help optimize your operation, improve efficiency and raise profitability. Here are the various ways technology can help optimize a waste management and recycling fleet.
Productivity
A versatile fleet management software can help improve overall productivity. Integrating an intelligent telematics system that provides relevant data that can effectively enhance the overall productivity of a fleet. Among the things that the right telematics system can help improve productivity in a fleet is.
Optimizing routes.
Tracking idling times and stops.
Tracking distance traveled and travel times.
Providing data on driver efficiency.
Guardian SEA's telematics system provides smart data that can be leveraged by a fleet manager to improve the organization's productivity, leading to reduced costs and improved efficiency and productivity.
Safety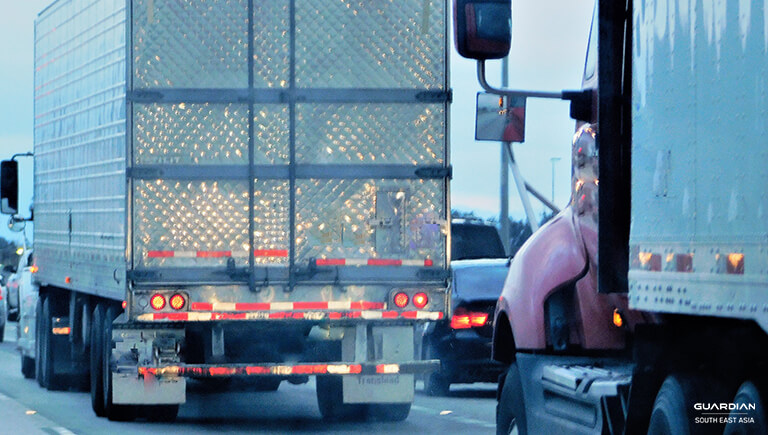 Safety is another aspect that the right fleet management software can provide an organization. The importance of safety in an organization is immense. Having a bad safety profile can destroy a brand's reputation, lead to revenue loss, and decrease trust in your brand. Telematics can help track the following and help a fleet manager stay on top of an organization's safety profile.
Speed Profiles
Speeding Alerts
Sudden Acceleration
Hard Braking
Sharp Cornering
Guardian SEA's innovative telematics system can play a massive part in protecting your brand image. Getting data on which drivers are driving safely and which need improvement allows the fleet manager to stay on top of the company's safety profile.
Customer and Employee Satisfaction
Having access to information such as GPS data allows fleet managers to respond to customers quickly when customers request information. Having accurate data on where your vehicles are, allows for real-time answers to information requests. Customers, in recent years, have come to expect more from organizations that provide services. Providing answers when the customer demands information is essential in keeping your customer's needs satisfied. Tracking vehicles can also be leveraged to improve employee satisfaction as this allows fleet managers to be aware of issues that the drivers are experiencing and can put into place measures to mitigate those before it becomes severe. Guardian SEA fleet management solutions effectively assist fleet managers to serve customers and employees better.
Optimizing Vehicle Life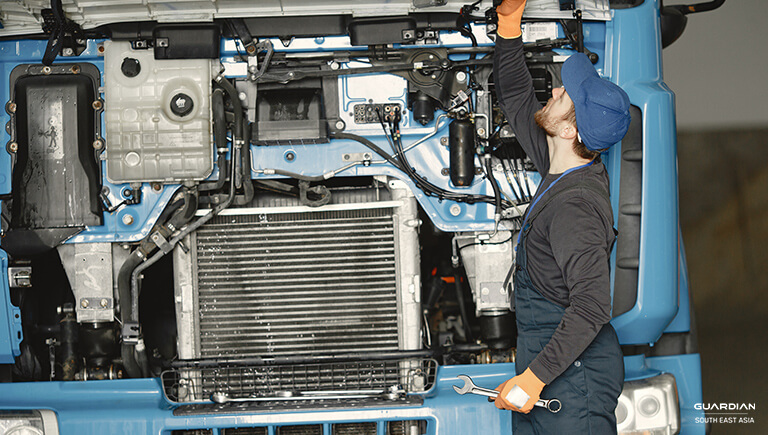 Incorporating the right telematics system into your organization can significantly increase the lifetime of your vehicles. Information on driver behaviours that can lead to increased wear and tear is available on the system, and measures can be implemented to reduce the impact. Fleet managers can also use the fleet management system to schedule maintenance and set alerts to ensure that the vehicles are well maintained. Guardian SEA has the right tools to allow fleet managers to quickly and effectively optimize the lifetime of the vehicles in your fleet. Increased equipment longevity results in more savings for the organization in the long run.
Reducing Costs And Improving Profitability
Guardian SEA suite of fleet management tools allows an organization to leverage intelligent data provided to improve profitability and reduce costs incurred by the organization. Increased vehicle lifespan, improved safety, optimizing routes and driver schedules are all factors that contribute to reduced costs for an organization. Accident avoidance and customer and employee satisfaction all serve to improve your brand. Investing in Guardian SEA, when leveraged effectively, can do much to keep your organization ahead.